Vertical blinds
Vertical blinds are a practical and functional system, perfect for workplaces, but also for homes.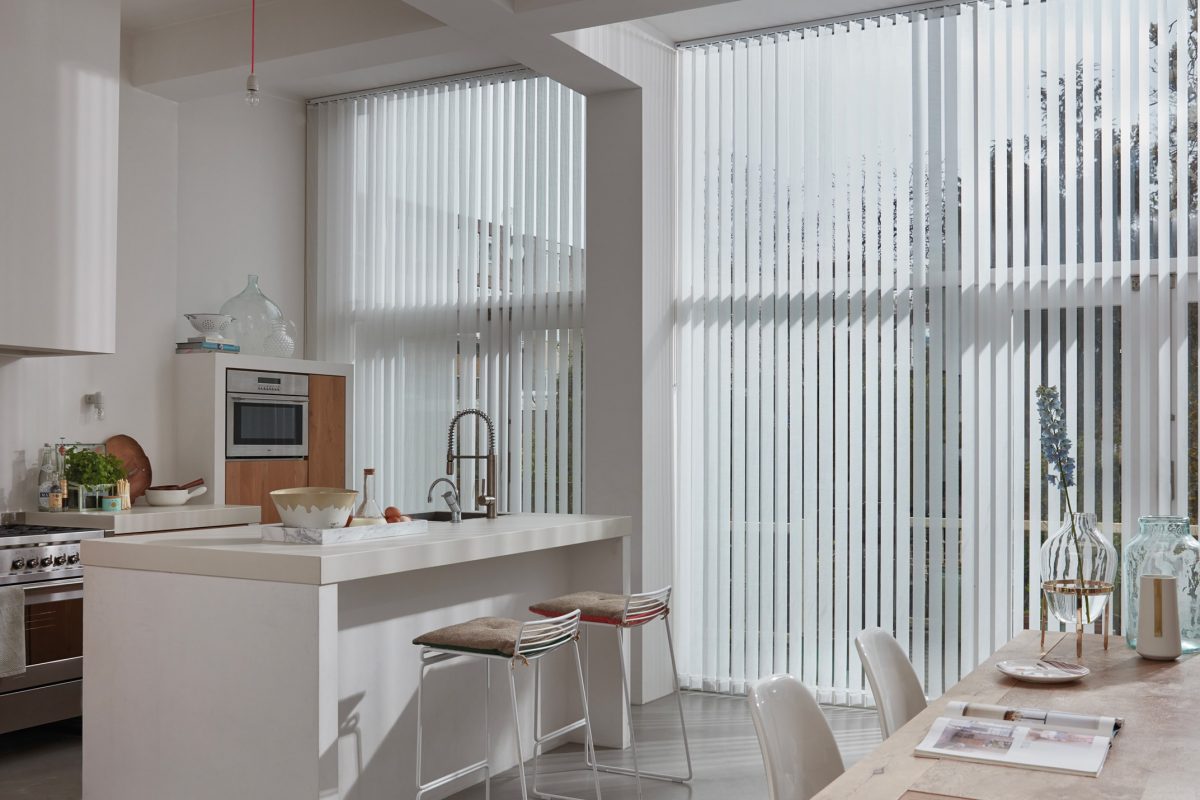 The vertical blind combines perfect light management with ease of use thanks to the lateral wrapping. Thanks to the numerous combinations, the vertical blind find an answer in any environment.
---
Tax deduction of 50%
These blinds can take advantage of the 50% tax deduction. Find out how to regain the costs for the purchase and installation of technical blinds
Discover more about the tax deduction
Ask for a quote or free consultation
Contact us without obligation for more information or to receive a quote.
Vertical blind
Also known as vertical band curtains, they allow flexible management of light by means of manual or motorized operation. Vertical slats of 89 mm or 127 mm complete a curtain with a formal design. Some fabrics are ultrasonic washable for specific and effective cleaning.
By relying on our experience, you can request more information or a personalized offer based on your needs.
Price starting from 200 €
(for a blinds measuring 100 x 200 cm)
Specifications
Light:
flexible management of light through the orientation of the slats and the lateral fold-up
Fabric slats:
89 mm and 127 mm
Operation:
manual cord/chain - motorised
Colours and Fabrics:
Over 150 kinds of colours, fabrics and transparencies available.
Finishing

Aluminium
White and aluminium