Flap doors
Flap doors mainly used in shops, supermarkets or production plants of the food sector to compartmentalize rooms with different uses.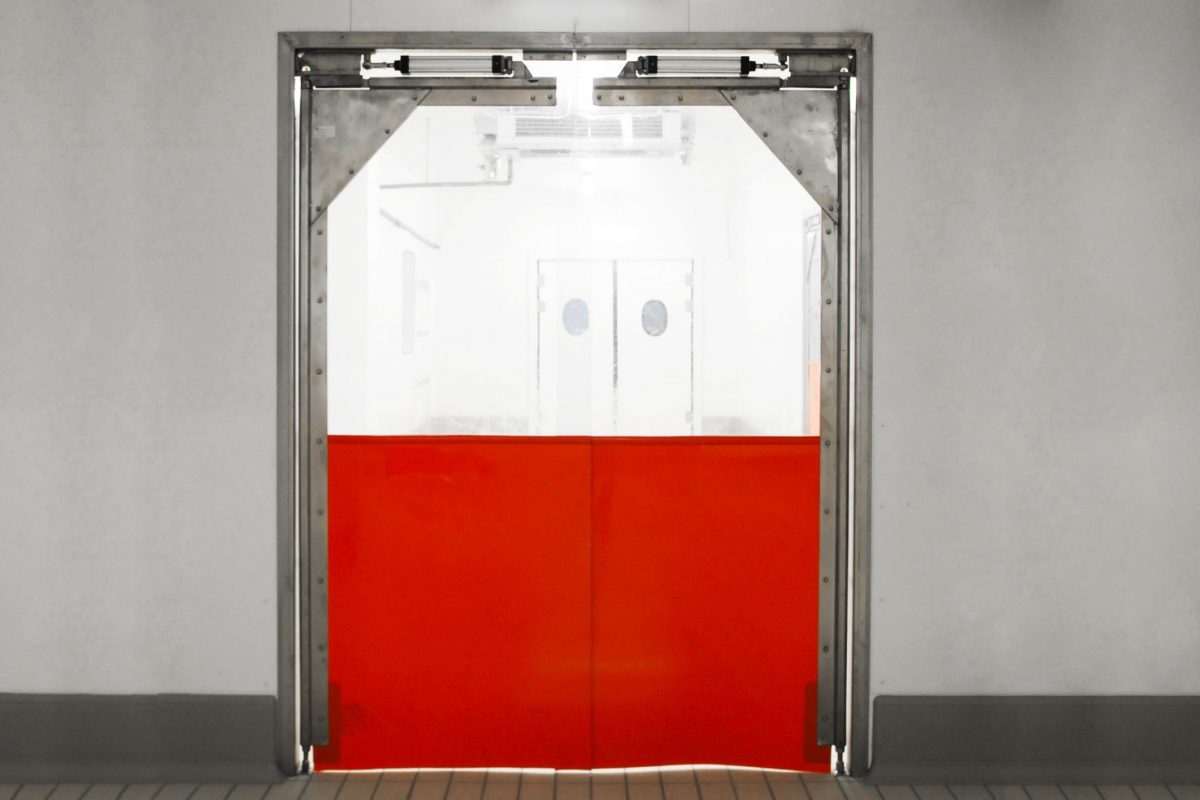 The flap door is recognized as one of the most used industrial doors: practical and solid, it allows both division and visibility between two rooms thanks to its construction with transparent materials.
It can be flexible or rigid according to the needs of use, with a structure in galvanized, painted or stainless steel. The profile is shaped and sized according to the door width in order to obtain adequate resistance, whereas the cloth is in transparent flexible or reinforced transparent PVC.
It is possible to apply a core in black or coloured double pvc fabric that can be made in various thicknesses and colours (yellow, grey, orange, black, blue). The maximum dimensions are 3350 x 3600 H mm, for dimensions that are more important we remain available to evaluate feasibility and design.
Ask for a quote or free consultation
Contact us without obligation for more information or to receive a quote.
Flap inox
Stainless steel Flap doors
Flip flap door with rigid shutters with push opening and return by means of a spring.
Suitable for spaces for food use or supermarkets.
Specifications
Structure:
shutter covered in stainless steel AISI 304 plate, composed by a structure in metallic bar in stainless steel AISI 304 shaped according to the doors dimensions and honeycombed with polystyrene
Application:
inside/inside
Optional:
oval or round windows
Opening system
Pushing
Activation through pushing opening, spring return in closing. Available with three resting position: 0°, + 90°, and -90°. Intermediate opening edges are brought to the resting position back by the over mentioned spring.
Finishing

Inox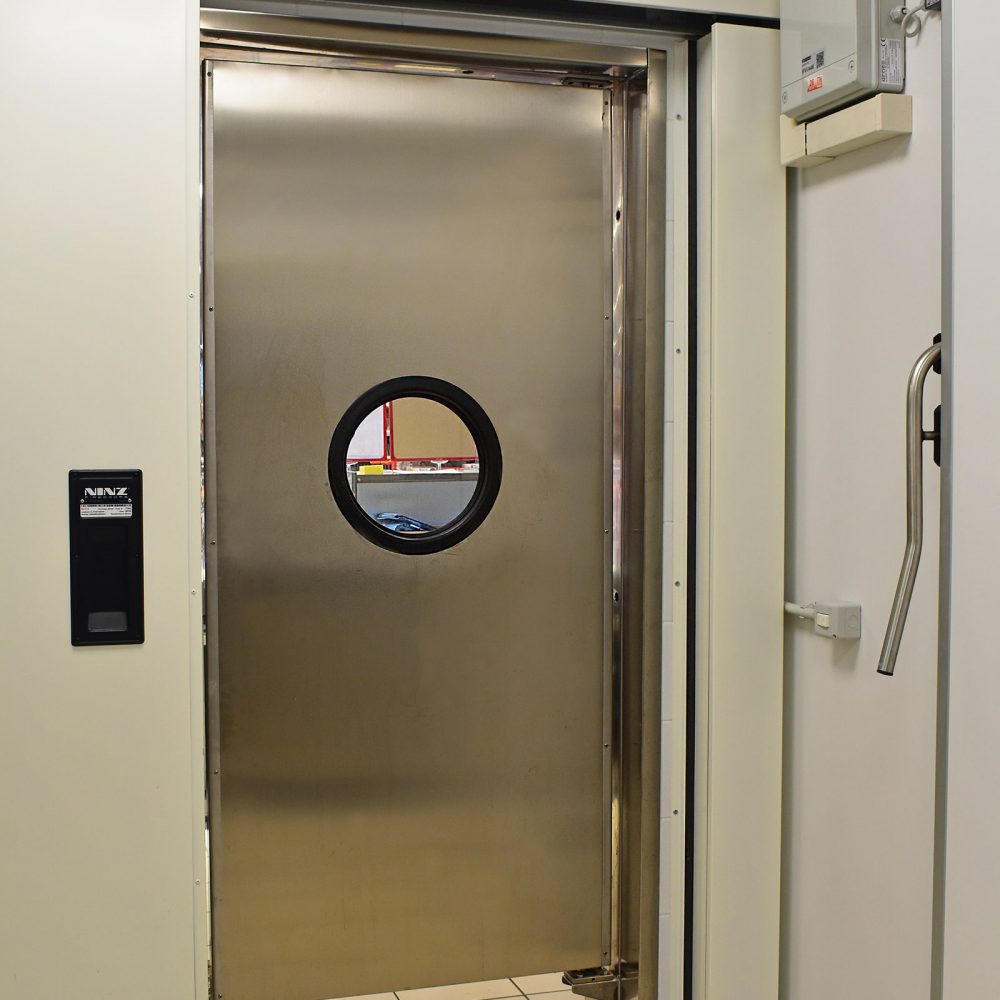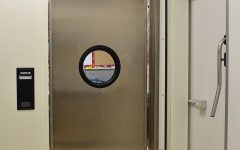 Dapleaf
Flip flap door with flexible shutters suitable for easy and rapid solutions.
Specification
Application:
inside/inside
Structure:
bar in galvanised steel, painted or stainless steel on demand
Cloth:
flexible transparent PVC, base in different colours on demand
Opening systems
Impact:
impact opening, spring return in closing. 2-way passage with a stroke at 90°
Contact:
opening system through pushing. The pressure on the shutters starts an activator placed on the pneumatic piston that determines the door opening.
Finishing
Transparent - Armato - Glazed - Anti-abrasion