Folding doors
Industrial doors suitable for plants and warehouses, guaranteeing minimum space for large openings.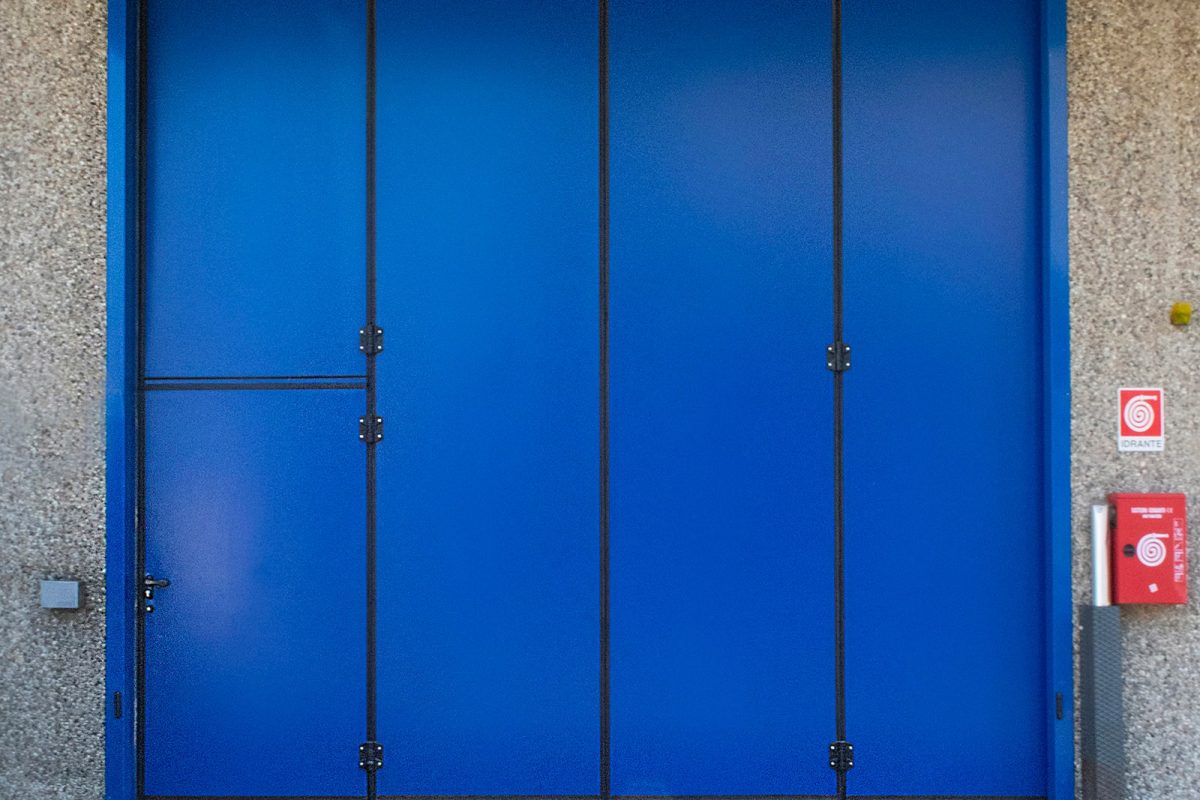 Industrial folding doors are suitable for closing large openings in production and commercial plants. Thanks to their fold-up, they require little space for the panels' storage when the door is open.
They are widely used among industrial doors, as they are an excellent solution for closing the compartments towards the outside of the warehouses.
The industrial folding door is a particular folding door that guarantees minimum space and great thermal insulation even in case of large surfaces, for this reason, it is one of the most popular solutions.
Maximum functionality in use and a pleasant and refined aesthetic finish make folding doors the ideal choice for every kind of need.
Ask for a quote or free consultation
Contact us without obligation for more information or to receive a quote.
Industrial folding doors
Minimum space door suitable for industrial spaces with big openings.
Specification
Application:
inside/outside
Insulating frame:
thanks to their particular folding frame, they guarantee an optimal thermal insulation level.
Seals:
the lateral gaskets applied through the panels seal from wind, rain, humidity, assuring protection against fingers crushing
Shutters:
realised with a perimetral internal frame in 50*50*2 mm profile, galvanised and covered both side by a pre-painted galvanised pl
Headroom:
reduced folding system with panels packed 90° or 180°
Optional:
internal wicket pass door windows ventilation grills
Security systems
The passage control is managed and controlled safely by a pair of photocells. Mobile protection device on closing edge, consisting of a strip that is resistive and sensitive to the contact that transmits via radio with the control unit. In case of accidental impact, it determines the stop and immediate reopening as provided by UNI EN 13241.