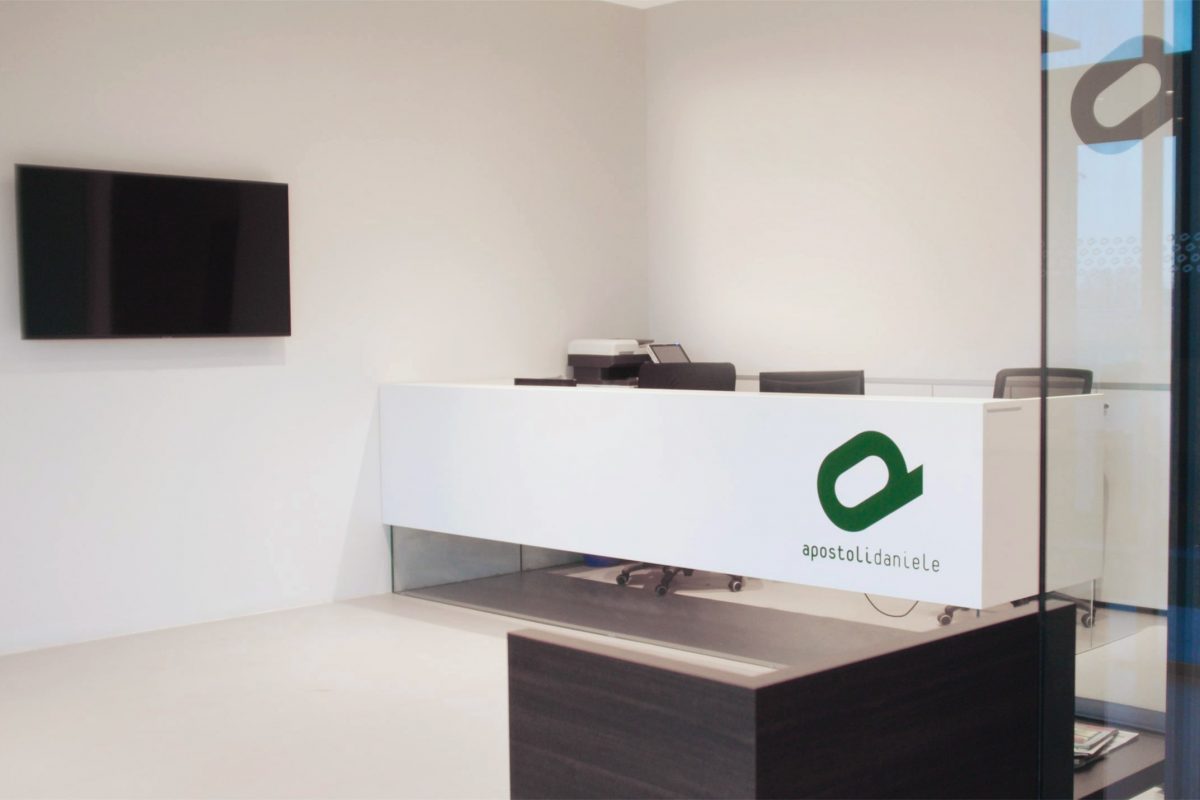 Apostoli Daniele Srl since 1959 offers to the customers a wide selection of finishing products for private, public and industrial spaces.
The rigorous standards applied in the manufacturing processes allow Apostoli to offer high quality products, tailored to customer requests, for the supply of technical curtains, industrial doors, and residential sectional doors, mobile and fixed covers. Thanks to the Apostoli Interior department, interior furnishing advice is also provided, with the proposal of unique and rare pieces. Furniture plays a fundamental role in the characterization of a home and it is therefore important to customize it with high quality products
Custom-made products, with a high technological content and controlled with the utmost precision, represent the added value of Apostoli which, thanks to the range of services offered, is a valuable partner in the supply, installation and maintenance of elements and structures furniture.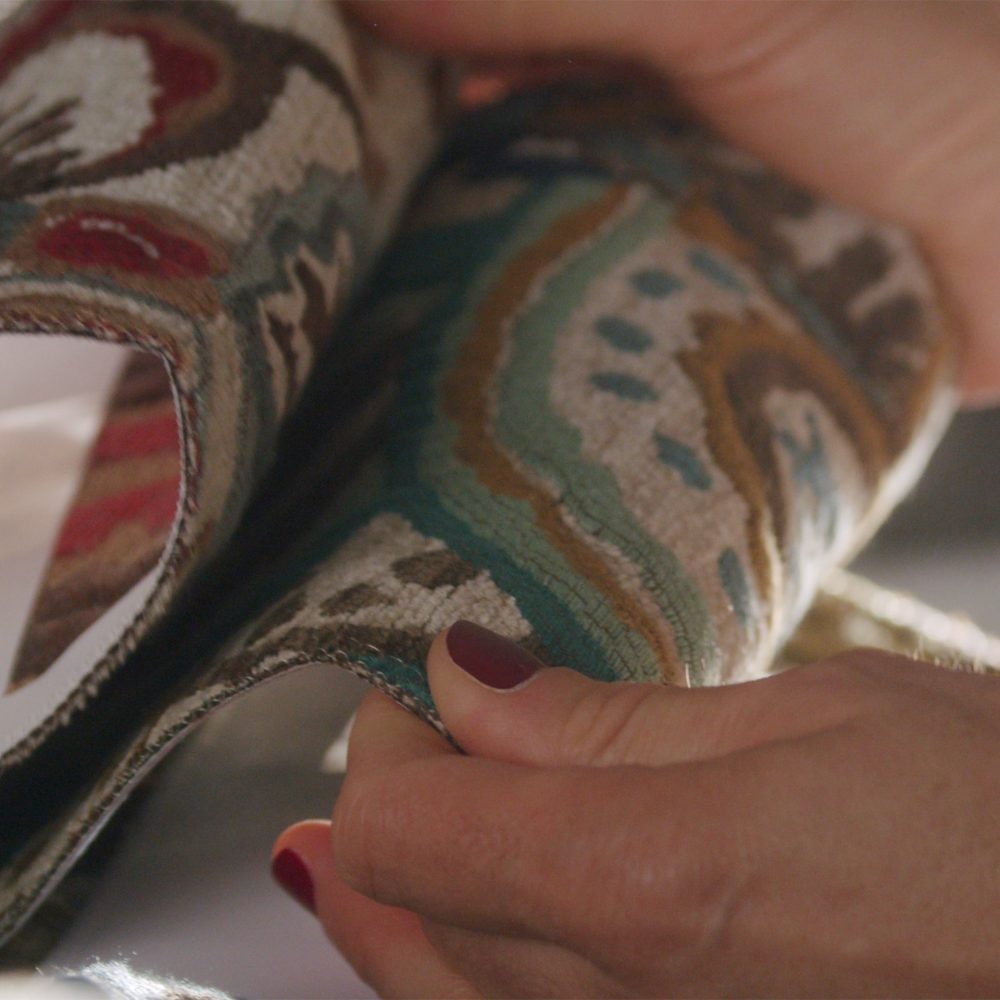 Profile
Apostoli Daniele S.r.l was founded in 1959 as a Venetian blind factory. Over the years, technical blinds of other types, awnings, residential sectional doors and industrial doors have been added to this production.
Custom-made production
The manufacturing processes follow rigorous standards and allow obtaining high quality results, modulated on customer requests to meet their needs, who receive tailor-made products, with a high technological content and controlled with the utmost precision.
Staff
A constantly updated staff thanks to the training courses organized by the API trade association, the use of the most modern and sophisticated machinery for assembly and attention to detail place Apostoli among the most qualified and prestigious companies in the sector.
Vision
Shade with innovation and passion, customizing the comfort needs at home and in the workplace.
Mission
Being recognized by the market as a brand to solve problems by conceiving, designing, manufacturing, assisting and preserving industrial closures, covers, technical curtains and textile furniture, guaranteeing people better comfort and safety.
Ethical code
We are committed to designing optimal and valuable solutions, offering a service tailored to the needs of our customers. The important values for us are:
Responsible behaviour and respect for customers
Sense of duty
Attention to the customers problems
Pre and post sales service with products that solve the problem, also with consultancy services
Attention to family and society
Quality
Each item is made after a careful selection of the best materials following strict production standards.
Performance
The continuous technical innovations introduced by our design and development staff ensure high and long lasting performance, evidenced by the loyalty shown by hundreds of customers over the years.
The company is engaged in a market strategy far from the logic of mass sales that would impose a race to the bottom of prices at the expense of product quality, which has instead been a fundamental objective for Apostoli for decades.
Certifications
Apostoli Daniele offers a highly qualified service that combines the best technology on the market together with high quality and safety standards. We achieved the Quality Management System certification (ISO 9001:2015 / certificate N° 50 100 15932) and the Environmental Management System certification (ISO 14001:2015 / certificate N° 50 100 15931).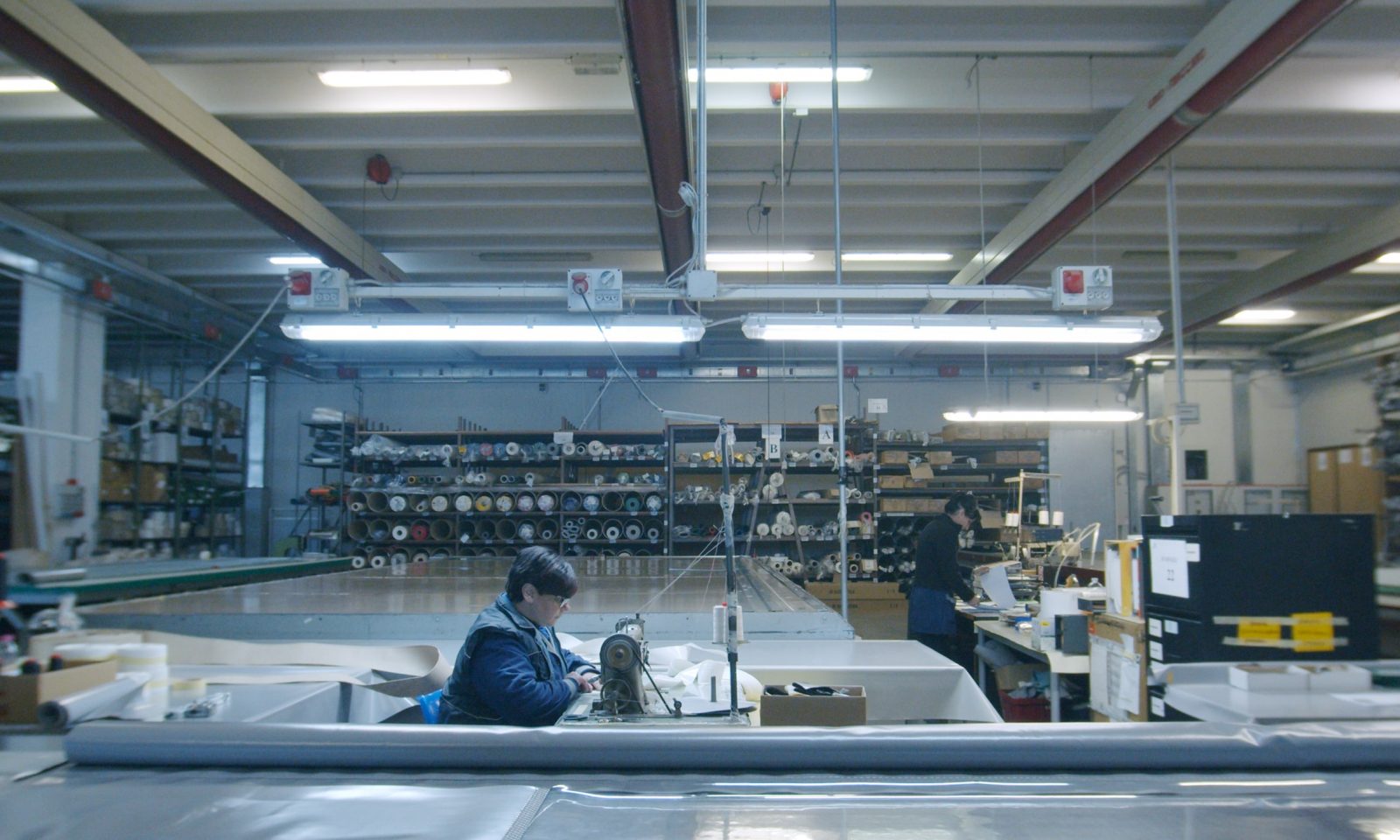 Production capacity
The customer who turns to Apostoli Daniele has the possibility of obtaining a tailor-made product, scrupulously controlled and guaranteed according to current standards, with the possibility of including various accessories and optional fittings to meet the different management needs of residential, professional environments, productive and public.
Technical blinds
The technical blinds are produced using state-of-the-art machinery and following tested processing protocols that guarantee technical perfection and durability with fast delivery times.
Outdoor blinds
The many years of experience in the production of solid and durable technical outdoor blinds has made Apostoli Daniele an important and recognized reference in the sector. The company has always been constantly striving to meet market demands quickly.
Sectional doors
The production of sectional doors for garages Apostoli Daniele stands out for the design according to the specific requests of the customer, ensuring maximum quality and aesthetic performance.
Industrial door
High-speed doors are the result of years of research and experimentation, including patented driving, control and safety systems. Industrial doors are produced using state-of-the-art tools and following tested processing protocols that guarantee technical perfection and durability over time with particularly fast delivery times.
With pride, Apostoli Daniele ranks among the most accredited references in the sector for innovation, promptness of response and guarantee of service.
Mobile and fixed coverings
The industrial coverings are made according to the specific requests of the customer, designed and produced internally according to strict controls that guarantee extreme solidity and with timelines capable of responding to the imminent needs.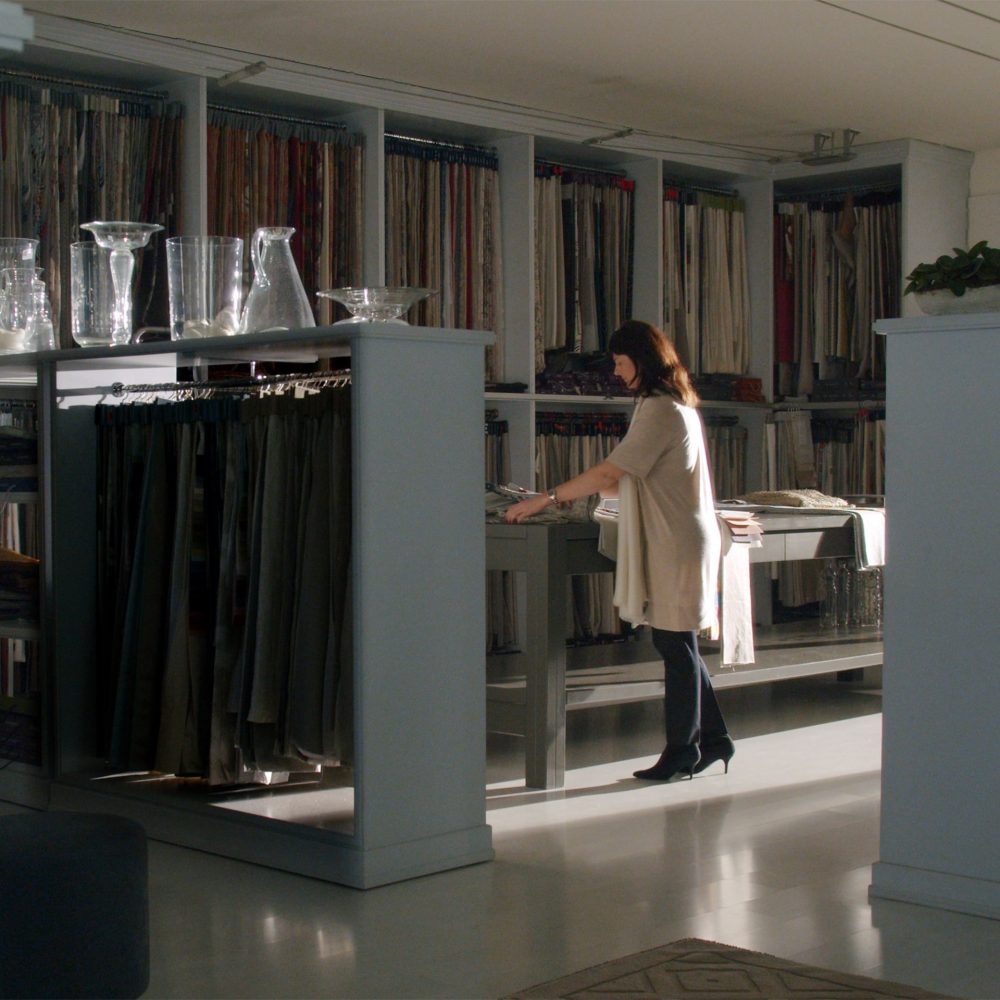 Apostoli Interior
From the experience in making curtains, with the deep knowledge of fabrics, and thanks to the great passion for design and beauty: there is the mood that gave shape to Apostoli Interior.
Our showroom is the meeting place for those who want to make every environment exclusive and unique; here you will find only refined and high quality fabrics from the best Italian and international textile brands, chosen to make aesthetically refined and technically perfect curtains and furnishing accessories.
Refined and unique spaces
The internal laboratory is able to give shape to every desire: curtains, but also custom-made upholstery, coordinated for bed, table textiles and sponges for the bathroom. Personalized elements with attention and care, to give each room uniqueness and character.
We design and manufacture for gardens and terraces, sofas, accessories and textile coordinates with materials designed for the outdoors with high resistance. Our designers are always available for advice dedicated to the design and construction of the furnishings of any environment.
Contract
With decades of experience, Apostoli Daniele offers a punctual service to those who want to give a unique style to their environments. We are recognized by the market for being a valid support, both in the design phase and in the subsequent phase, thanks to the multiple proposal of extremely functional and durable products.
All our proposals are capable of supporting any type of need that requires special certifications such as fire reaction class, IMO, Greengard, or bacterial, acoustic or thermal certifications. We are structured to respond quickly to requests from the professional, hotel, wellness and food sectors, without forgetting the valuable contribution provided at events and capsules with exclusive collaborations.
Our designers are available for consultancy in support of any type of project at our showroom, where it is also possible to view a wide range of samples and constantly updated proposals.
Apostoli Interior – viale Duca degli Abruzzi 167 – Brescia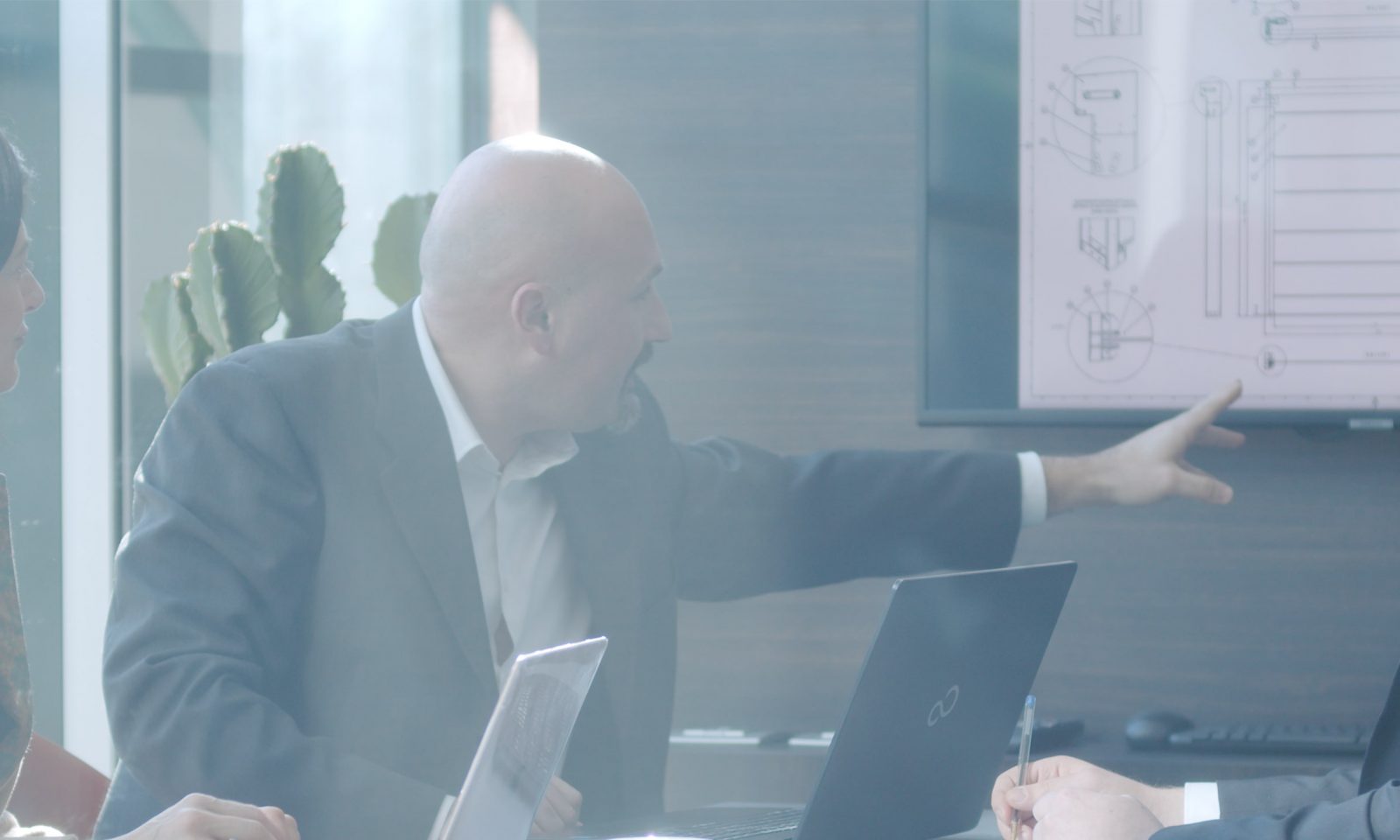 Work with us
Apostoli Daniele Srl, throughout its history, has followed a constant growth trend that has led it to be a solid company with a prestigious position on the market: these characteristics make it a reliable partner for professionals in the sector.
Become a distributor
Apostoli offers to the customers the opportunity to extend their offer with high quality, technical, functional and complete products with a wide range of colours.
Apostoli Daniele products are versatile and can be declined according to different application sectors: residential, professional and public.
Apostoli Daniele offers to its customers numerous services to support the sales network: training, constantly updated material, installation courses and training material.
Be part of the team
Apostoli Daniele believes that having an efficient sales network is an essential condition to maintain and consolidate its commercial presence in the area.
This is why it is looking for sales agents for its sales force. The offer is aimed at motivated, willing and dynamic people, flexible and determined in achieving their goals.
For more information, write us with the contact form.