Technical blinds
Contemporary, refined and functional technical blinds, able to respond to the needs of residential, professional and public environments.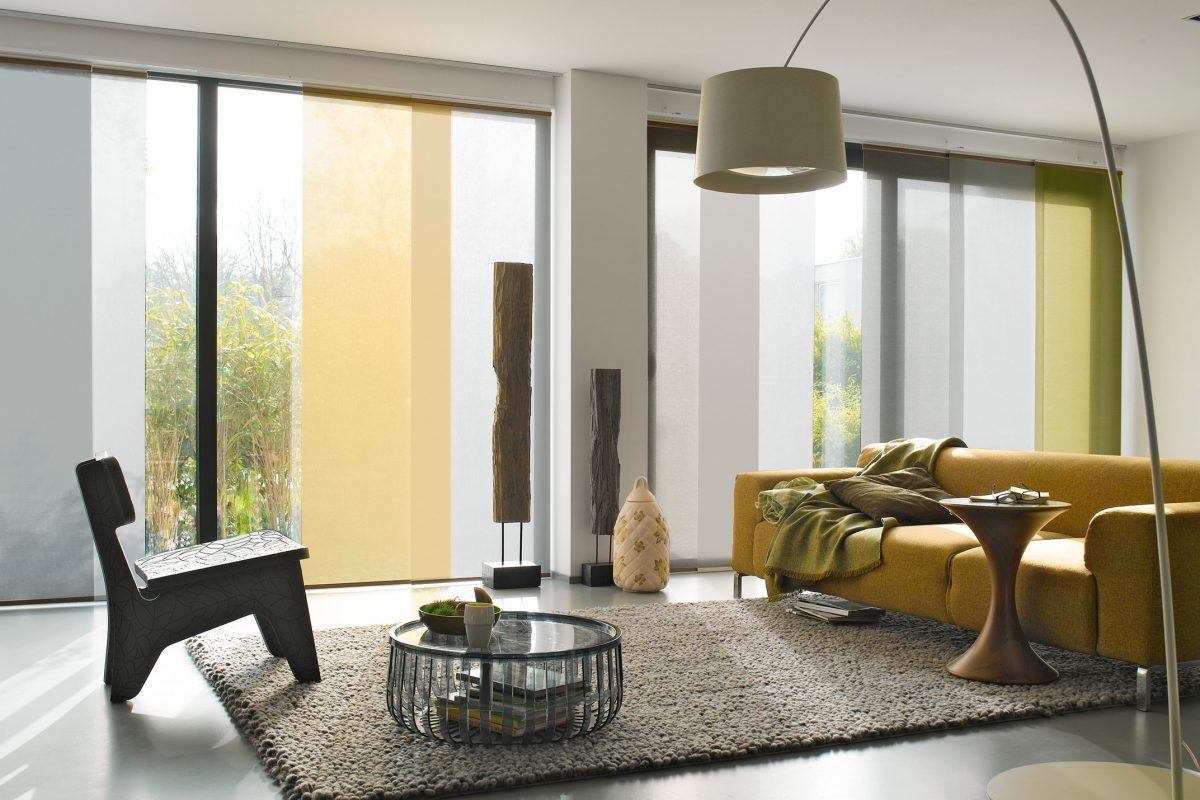 Light and its diffusion are fundamental elements to plan the interior design for home or office. Sun protection, comfort and customized lighting need: the technical blinds for interiors and exteriors meet all these needs with a variety of products modulated to adapt to the different architectural and furnishing styles.
We create custom-made curtains for home and professional comfort, available in a wide range of patterns and fabrics to suit to your space a unique style. Our production potential allows us to raise the product by creating special interior curtains with a 360 ° custom-made supply.
Our solutions are also ideal for contract supplies that require fast and ongoing deliveries, but we can also offer innovative and exclusive products able to combine wisely technical efficacy with aesthetic elegance.
Download the technical blinds catalogue
Technical blinds for interiors
Modern and functional, our technical blinds respond to the different solar shading needs and privacy protection. Thanks to their refined and minimal aesthetics, they can characterise the style and the furniture in every location type. Created initially for the commercial sector, they have also been adjusted to the residential context, thanks to their huge versatility.
Compared to the traditional curtains, the technical blinds allow a better light management while ensuring a minimum space requirement. During the warmest seasons, they also help energy savings allowing an important consumption reduction.
The most popular models are the roller blinds and the pleated blinds, as well as models with orientable slats like the venetian blinds and the vertical blinds, which allows either orienting or packing-up the slats while offering a better light management.
Our technical blinds (for indoor and outdoor) are ideal for windows, French doors, balconies and terraces, and are able to meet different market requests: thanks to the internal production, we can take advantage of made-to-measure products able to fulfil every request.
We offer the possibility to differentiate each product by giving the design that each customer wants. We create customized technical blind models, reproducing directly on the fabric a logo, an ad hoc decoration, or a photographic shot. In this way, it is possible to coordinate the perfect graphics for each context, proportioning the print in relation to the curtain size and the relative colours.
Our technical blinds, suitable for windows, balcony and terraces are able to respond to a different market requests: thanks to our internal production we can realize tailor-made product able to indulge each need.
A huge range of material is available: from the solar shading and filtering ones, to the thermal insulated and sound-absorbing fabrics, which are able to reduce the reflection and improve the acoustic output of a residential and working location. Despite the technical blinds are characterised by a spun that does not hold any dirt or smell, it is suggested to proceed with accurate and regular cleaning operation in order to protect its quality and aesthetic value during the years.
We offer an accurate assistance service for repairs, spare parts and replacements of each offered product to improve the item performance over time.
We produce our curtain in our production laboratory located in Montirone – Brescia: manufacturing processes are developed following rigorous standards that allow to obtain high quality results modulated on customers' requests, who receive tailor-made products, with a high technological content and controlled with the utmost precision.