Pleated blinds
Custom pleated blinds available with filtering or blackout fabrics, with exclusive colours and designs.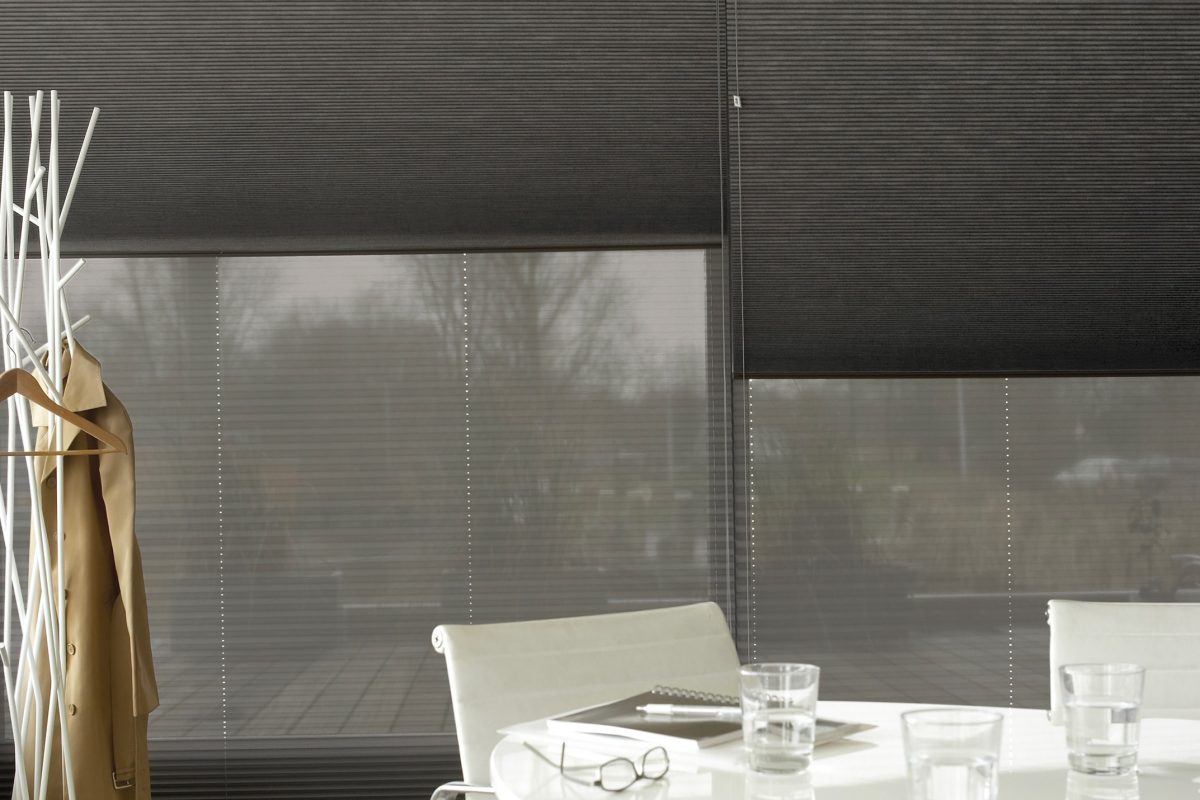 The pleated blinds are ideal for all those contexts that require great aesthetics and minimum space. The pleated blind offers functionality in light management, ease of use and a strong decorative image. Blackout pleated blinds are a practical system for managing light in situations where blackout is necessary.
Modern and practical, horizontal pleated blinds guarantee the light screening or darkening and are suitable for any type of environment.
Each curtain boasts the guarantee of an excellent product: you can request more information or a personalized offer based on your needs.
---
Tax deduction of 50%
These blinds can take advantage of the 50% tax deduction. Find out how to regain the costs for the purchase and installation of technical blinds.
Discover more about the tax deduction
Ask for a quote or free consultation
Contact us without obligation for more information or to receive a quote.
Pleated blinds
Pleated blinds are available in 20 and 32 mm in a wide range of fabrics, both filtering and blackout, with exclusive colours and textures. All fabrics are ultrasound washable for a specific and effective cleaning.
Pleated blinds are known for the many available operation types, including the Combi Shade variant capable of exploiting the reduced package to combine two different types of fabric within a single system. The flexibility of these blinds allows numerous shapes and makes them the ideal solution for attics and skylights.
Specifications
Light:
vertical management
Pleating:
from 20 to 32 mm
Operation:
manual with cord, handle, rop, chain - motorised
Combi Shade:
variant to join two blinds using a single system
Finishing

Coordinate to the slats
Colours coordinated to the slats